Teenage Hair Loss

Prevention
Teenage hair loss prevention is a lot simpler than treating hair loss. Most people think about preventing hair loss only after they have lost a lot of it. You need to prevent hair loss before your hair begins to thin out. Hair loss is devastating to anyone who experiences it. When you have a healthy head of hair, you look and feel for youthful. And when you feel younger, you are more apt to make wiser decisions for a more exciting life.
On this site you will learn the dos and don'ts to protect your natural hair and scalp when wearing hair weaves, hair extensions, hair braids, hair locs, dreads, and other hairstyles.
Common Sense Hair Loss is a studio at Uptown New York Style Hair Salon in Solana Beach where we offer caring, professional and personable solutions for people experiencing hair loss. In a private consultation, we evaluate your loss and recommend the most suitable solution for your lifestyle.
We are experienced with all types of hair loss, including cancer, scarring, alopecia, chemical burns, and radiation exposures, as well as natural causes such as male and female pattern baldness.
Teenage Hair Loss

Treatments
Hair loss is most often associated with older adults, old age diseases and work stress. You may be shocked to know that hair loss is a common problem in children and teenagers too! This problem is caused by many contributing factors. Regardless of the cause, hair loss is something that can wreck anybody's self-confidence, especially if it a child or teenager.
Common Sense Hair Loss provides advice and tips how to protect your natural hair when wearing various types of hair systems and hairstyles in order to prevent unnecessary hair loss. It's as simple as following Louticia's 3-Step Scalp Treatment. At our upscale Solana Beach hair salon; Uptown New York Style, Louticia Grier provides hair solutions for people from all walks of life who are experiencing hair loss, including children and teens.
More Than
48 Years of Experience
With more than 48 years of knowledge and personal experiences in the hair loss industry, I have seen, tested and designed various treatments and hair replacement solutions. I believe that selling a product is only one aspect of the hair replacement process.
Therefore, at our Uptown New York Style salon, our customer's happiness and satisfaction is top priority. We take care of every single aspect of your experience. From personalized consulting and guiding, to design and servicing, but most importantly, continuous caring, accessible customer service.
We want you to be as beautiful as you truly are.
A Better Way To

Treat Hair Loss
So long transplants, damage, pain and suffering!
When teenagers experience hair loss, it can cause a reduction in self-esteem, confidence, and social activities. There is a growing population of boys and girls between the ages of 13 and 19 who experience symptoms of thinning, balding, or shedding. Hair transplants at this young age can cause irreparable scalp damage, and unnecessary pain and suffering.
Louticia Grier will design a custom hair system for your needs, then teach you how to style and maintain your look with ease. You'll be Snapchatting and posting selfies to Instagram without filters in no time!
Don't suffer in silence. Be free and fashionable with healthy looking hair.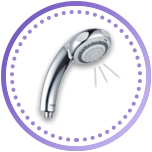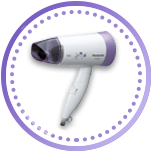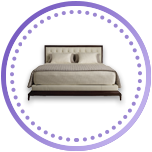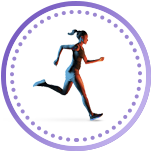 Get in touch now. Schedule a discreet and confidential complementary consultation or maybe you just have questions. Whether you are just getting started or already wearing a hair addition, we would love to chat with you to learn more about your hair condition and recommend suitable options for your specific need . You are not alone, we are here for you.