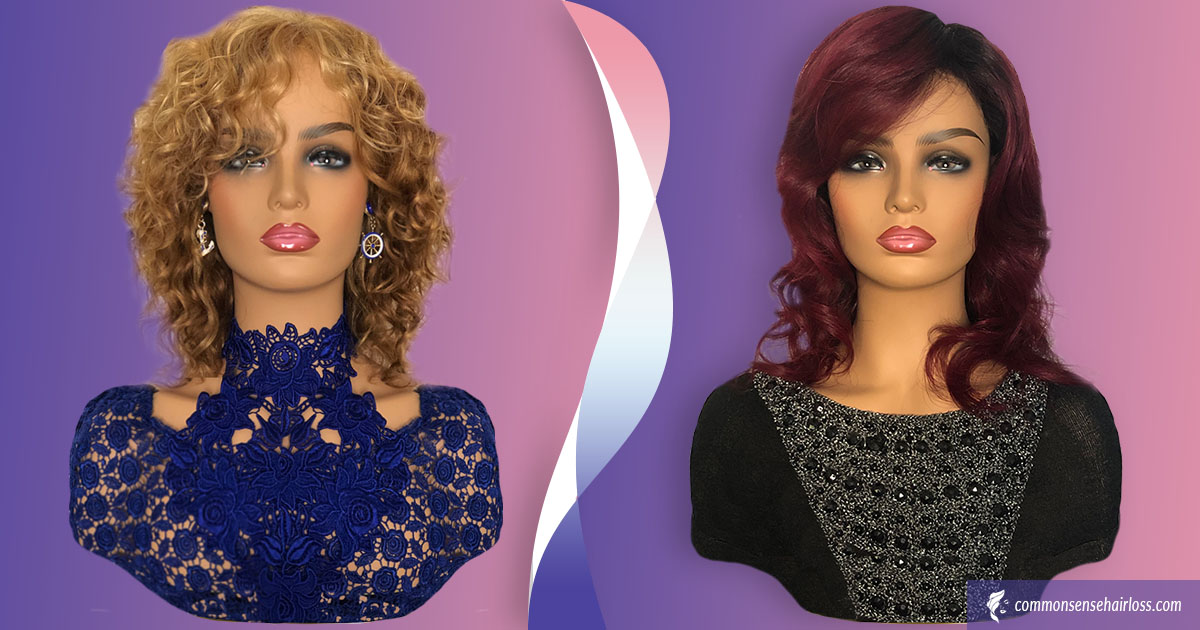 There's nothing worse than not receiving something when expected. So if you order now, you can get your hair replacement system in time for the holidays! There's no overseas shipping because they're made right here in the USA by Louticia Grier.
Most women will tell you that their most prized physical feature is their hair. But for women who aren't so happy with their hair, there's always an alternative. And given their popularity, maybe to get a hair replacement system for the holidays will make a great Christmas present. You could get one for yourself or gift it to a friend or loved one.
Hair Replacement System For The Holidays
Although it makes a great Christmas present, women will be in need of a hair replacement system beyond Christmas. There's a well-known short about set around this holiday, which makes a hair system appropriate for females.
If you're not familiar with 'The Gift of the Magi' by O. Henry, then here's a spoiler for you:
Written over 100 years ago, the story takes place on Christmas Eve. Della has not purchased her husband's Christmas present yet. However, money is tight for this young married couple and she only has $2 to spend on him. So she resorts to selling her most prized possession; her hair. She now has enough money to buy a platinum fob chain for her husband's beloved gold watch. Shorn of her beautiful hair, she excitedly awaits her husband's arrival from work. Imagine his shock at the sight of his wife's new 'do. And here comes the ironic twist of the plot. He has sold his watch in order to buy the set of hair combs Della has been eyeing.
The full story can be read here.
Now, if this story had taken place today, the instant solution would be to buy Della a hair replacement system. They are more than a suitable alternative for your own hair. And you're be surprised at just how natural and realistic they can look. This is especially true for our custom hair systems.
Why Buy A Custom Hair System?
Our custom hair systems are made with the finest quality hair. In fact, it's 100% human hair that's tangle-free, and feels very soft and silky. Also, you can choose from different types of bases. For example, a lace or lace front base. Both of these types of bases provide a very natural appearance to your hair system.
The base type is important to some women, but for others, durability is matters more. After all, if you get your hair replacement system for the holidays, it falls apart in weeks, then it's not quality. And no one wants that. They want a hair system that will last, maybe even until the next Christmas!
Additionally, any hair length, color, pattern or texture is possible. Therefore, we can customize your hairpiece to your desired specifications.
Be Ready For The Holidays
Most people enjoy and look forward to the holidays. Especially, Thanksgiving and Christmas. Because they are both times that you spend with family and friends, you want to look your best. Whether you're celebrating virtually or in person, don't allow your hair to ruin this special time.
If you're experiencing hair loss or thinning hair, make sure you get your hair replacement system in time for the holidays. Given that some family members and friends haven't seen you for an entire year, you'll look different to them. Of course, if you're not self-conscious about your hair, then you do you and not worry what others think.
We also have gorgeous hats with hair attached as well as turbans. So whichever type of hairpiece you choose, we know you're going to look fabulous.
To learn more about our custom hair systems, call (619) 820-0290 or contact us online. We can't wait to hear from you!
You may also enjoy reading: Sleep Bonnets For Modern Black Women