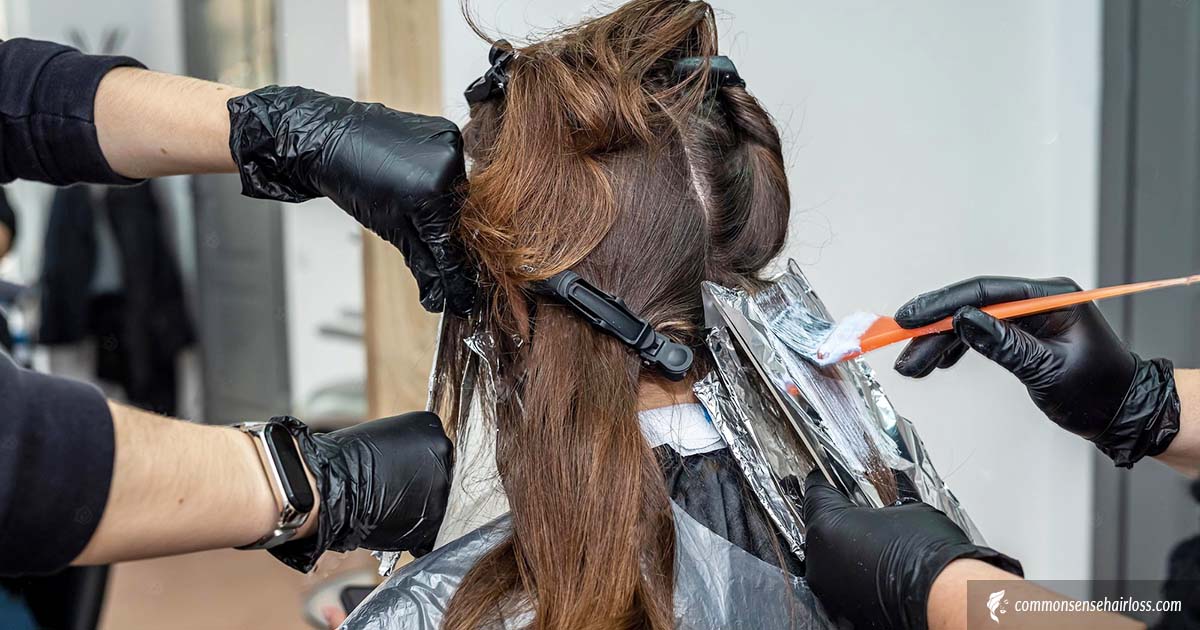 Regardless of your hair texture, you may have considered getting a relaxer at some point. After all, other hair textures can use hair relaxers in a similar way to ethnic groups. In either case, use common sense when getting a relaxer treatment.
Women worldwide are seeking sleek, straight hair. As a result, countless women look to hair relaxers for permanent straightening. Unfortunately, proper care is not always taken when the relaxer application is applied. And oftentimes, the client has to exert common sense when getting a relaxer treatment.
In essence, relaxers straighten the hair without making it limp. It shouldn't cause harm to the scalp or hair in the process.
Use Common Sense When Getting A Relaxer Treatment
It's unfortunate that many women know the pain of a relaxer burn. Sometimes the chemical mix causes an allergic reaction or the skin is too sensitive. Other times, the chemicals are left on too long.
The best way to prevent relaxer damage is to first protect the scalp before the relaxer application. Below are quick indicators that a relaxer is damaging. If you experience any of these during or soon after a relaxer, you're probably causing damage to your scalp or hair.
01. Burning
Generally speaking, some people believe that 'beauty is pain'. That doesn't have to be the case. And definitely shouldn't apply to any burning sensation you feel from relaxer chemicals. In fact, scalp irritation is a red flag that a relaxer may be damaging your scalp and hair. And the pain doesn't just happen when a relaxer is left on too long. Your scalp is one of the most sensitive skin areas on your body. Thus, your scalp can be sensitive to a certain formula. Leaving the relaxer on even the minimum time can cause chemical burns.
If you feel tingling from the relaxer application, ask your stylist to rinse it out throughly immediately. You should also avoid scratching and touching your scalp. The proper prep before a relaxer is to use scalp protection products. Particularly, a scalp base should be applied prior to starting the relaxer process.
02. Sores on Scalp
Soon after a relaxer, you may experience sores on your scalp. In this case, the sores may crust over and/or seep fluids. Obviously, this is serious as it could lead to permanent hair loss, infection, or both. To that end, sores and burns are not considered common responses to relaxers. They can be a sign that proper prep wasn't practiced.
03. Inflammation
Your skin and scalp work similarly. For instance, if your skin is cut or burn, you'll probably have a scar after it heals. The same thing happens to your scalp. But it's the follicle that can be scarred. Because a relaxer burn causes inflammation to the scalp, you are likely to lose hair in that area.
04. Dryness
Relaxers are designed to break the permanent bonds in the hair. Due to such a change in the hair shaft, it's weaker than healthy hair would be. As a result, hair doesn't hold moisture the way it used to and this leads to dryness. Brittle, hard, or dry hair can be an indication that the hair was over-processed.