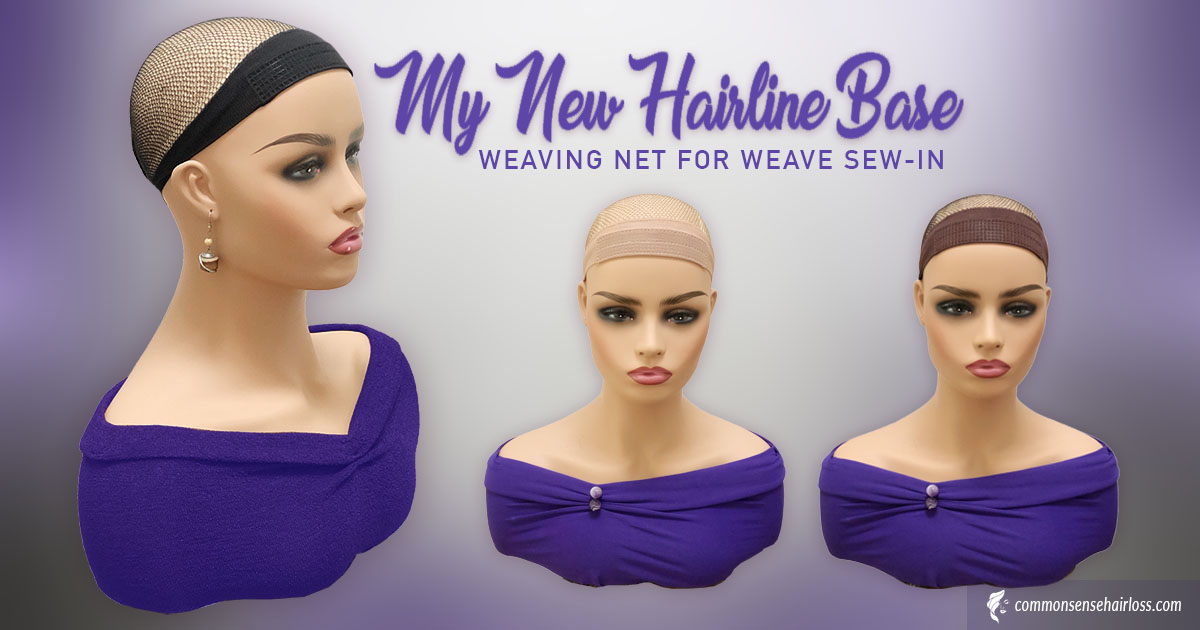 "My New Hairline Base" is a weaving net for hair designed by Louticia Grier. Does it work as it should? Absolutely! Just ask some of our Uptown New York Style salon ladies on Facebook how well their hair stood the test of time during this pandemic.
My New Hairline Base aka Weaving Net For Hair Sew-in
This custom designed weaving net for hair sew-in is placed over your braids. Next, it's sewn over your braid foundation. The weaving net keeps your hair on your scalp nice and neat.
The beauty of it all is that it creates a protective barrier between your scalp and weave installation. Because sewing the weave to the net instead of directly to the braid, reduces stress on your scalp.
If you've been wondering how our Uptown New York Style salon clients have such a flat foundation; this is how. Plus, our weaving net allows your sew-in to last longer.
Weaving Net For Hair Sew-in
If you are experiencing hair loss or have a high forehead, then "My New Hairline Base" is the perfect solution.
We all live for a perfectly installed sew-in. And there's nothing worse than not achieving the results clients expect. Or when a protective style does more harm than good. Fortunately, to cover thinning hair or high forehead, Louticia's "My New Hairline Base" solves these sew-in concerns.
Hair Sew-in Weaving Net Benefits
Sewing hair extensions directly to the braid can cause extra stress to your natural hair. "My New Hairline Base" provides protection between your own hair and pulling from the thread.
Thus, there's less stress on your hair and a longer lasting sew-in. But the best part is, if you have a high forehead, you no longer have to start your weave far back on your head.
Concerned about not being able to reach your scalp? Our Scalp Protection Shampoo and Conditioner are infused with nourishing ingredients to treat your scalp.
Even more good news! If you have thinning hair, "My New Hairline Base" allows you more flexibility with your chosen hairstyle. Plus, the material is lightweight, breathable mesh with a soft band that's comfortable even for sensitive scalps.
You may also enjoy reading: 4 Tips and Tricks: How To Thicken Hair For Men