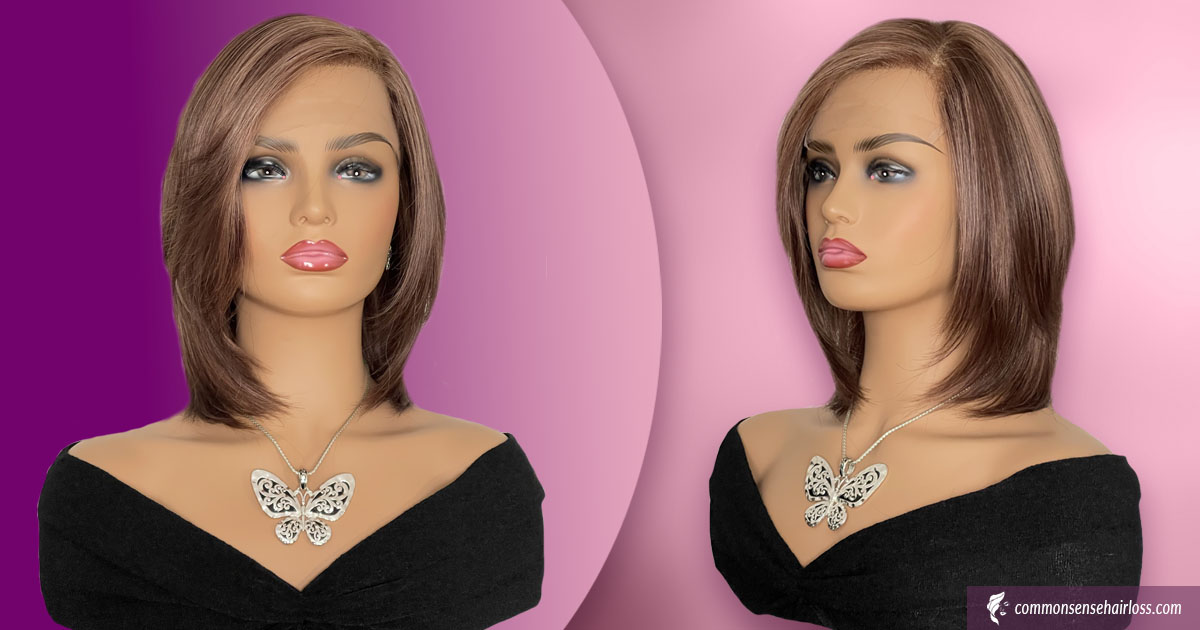 Both full lace wigs and lace front wigs are popular choices these days. Because they look similar, many people are confused with these two types of wigs when the decide to buy.
If you're a first time wig wearer, you've bound to have heard the terms 'full lace' and 'lace front'. Albeit these two terms sound similar, they have different meanings and so are the wigs.
In this article, we'll talk about both kinds of wigs to help you distinguish between the two.
Lace Front Wigs
Lace front wigs are wigs with a piece of lace placed at the hairline position of the head. The size of the lace is 13×4 inch or 13×6 inch or other smaller size. Human hair at this piece is sewn into the hole of the lace by hand.
The other part of the wig is a thinner and firm material, the human hair is sewn into the material. Blonde lace front wigs require only to secure the lace part to your head with adhesive, for easy wearing.
Full Lace Wigs
Full lace human hair wigs have the entire base of the wig covered by a thin, yet strong lace material. The virgin hair is carefully sewn into the lace by hand. As a result, you can secure the entire wig to your head with adhesive.
In general, a different type of wig adhesive may be required for a stronger bond. If you have questions regarding the best type of adhesives to use, connect with our specialist. We're happy to give our best recommendations and answer any questions you have.
Which Wig Type Is Better?
Different people have different preferences and options about various types of hair systems. Therefore, there's no exact conclusion regarding whether lace front or full lace wigs are better.
Even though we can give you our take on which one to choose, the final choice is up to you. Generally speaking, beginner wig wearers start with a lace front. Since there's only one area to secure, they can be easier to work with than full lace.
Another thing to consider is the length of time you'll be wearing the wig. With this in mind, a breathable and more comfortable wig might be a better option for you. In essence, both types of wigs are durable.
However, full lace wigs are adhered to the entire head. Although some people go swimming in this wig type, the chlorine and saltwater can be harsh on wigs. But you can move freely and exercise without worrying that the wig will droop.
On the other hand, you'll want to be more conscious when wearing a lace front. Given that it's only secured in the front, if the adhesive breaks down, you might need to readjust. Your wig line is what makes the wig look natural. So, be careful not to have your wig line slip up or fall too much.
The styling options of these two types of wigs is different also. This could be a point to help you decide which type of wig you want to invest in. With the full lace, you can create endless types of hairstyles. For instance, the very popular high ponytail.
Conversely, lace front wigs have somewhat limited styling options. In general, you can only part the hair as far as the lace extends. As such, you may want to opt for more versatility that full lace offers. But there are stylists who can style your wig regardless whether it's lace front or full lace wig.