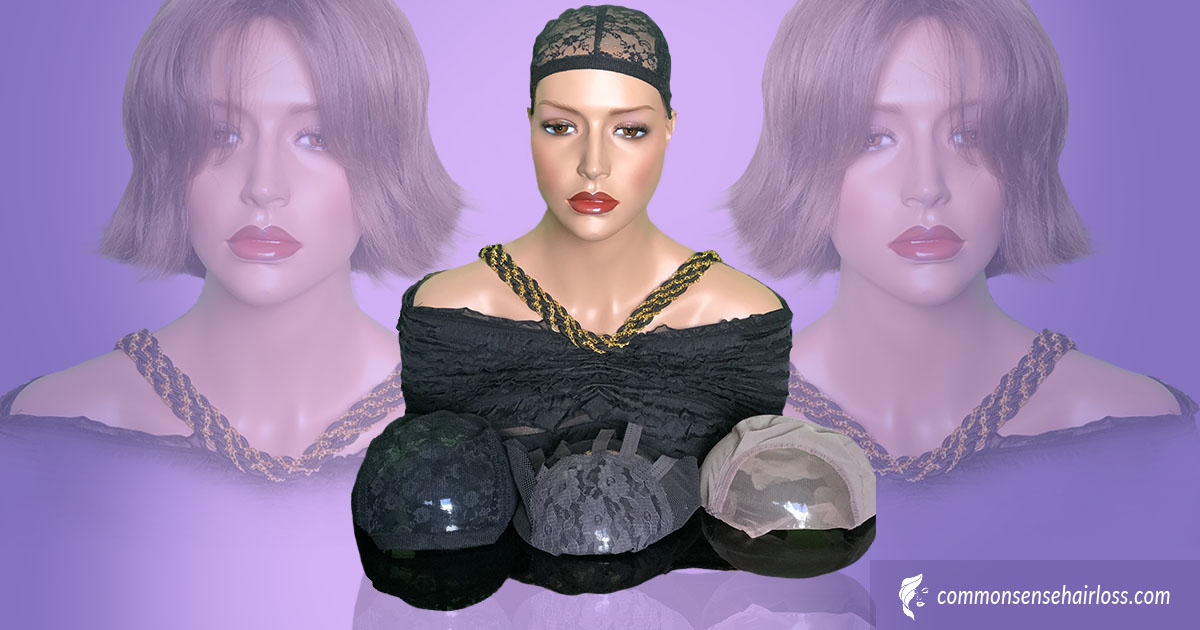 Over the past several decades, we have served tens of thousands of clients. We've created limitless variations in hair base designs.
Materials used to design hair bases have improved over the years to allow a more natural density. It's not necessary to pack so much hair into your system that it covers the base material. So that your hair system look as natural as possible, let a little scalp show through. When professionally designed, materials like lace and thin skin can be undetectable to the eye.
But, keep in mind that the more delicate the material, the less durable it is. This is not to say they will be poorly constructed. But it's because thin base materials wear faster and therefore you'll need a new hair system sooner. But not to worry. We advise every client of the available options and we serve the needs of our clients.
Read on to learn more about the various types of hair bases and best use.
Thin Skin Hair Base Designs
At its thinnest, Thin Skin hair system base material is similar to a contact lens. It's a solid surface ultra thin polyurethane material. Because it's nonporous, sweat, water, and air will not pass through the base. However, it's light enough to be comfortable in hot weather. Plus, it has a very realistic appearance.
Note: Some polyurethane bases are thick and your scalp cannot breathe as it should. If blood supply to your hair follicles is restricted, it can result in hair loss.
Lace
Lace is a finely knitted piece of mesh fabric. The hair is hand-tied onto this type of base. A lace base has plenty of airflow and natural breathable. Also, you can easily rinse your scalp while wearing a lace base system. It's very comfortable and ideal for active lifestyles.
Combo
Combo base styles are made with more than one material. It can include lace base with a poly perimeter or monofilament. A Combo base allow for versatility for certain applications such as durability or to cover growing hair.
To learn more about our different base styles for hair systems and custom made wigs, get in touch with us today.
You may also enjoy reading: Human Toxicity of Sodium Lauryl Sulfate