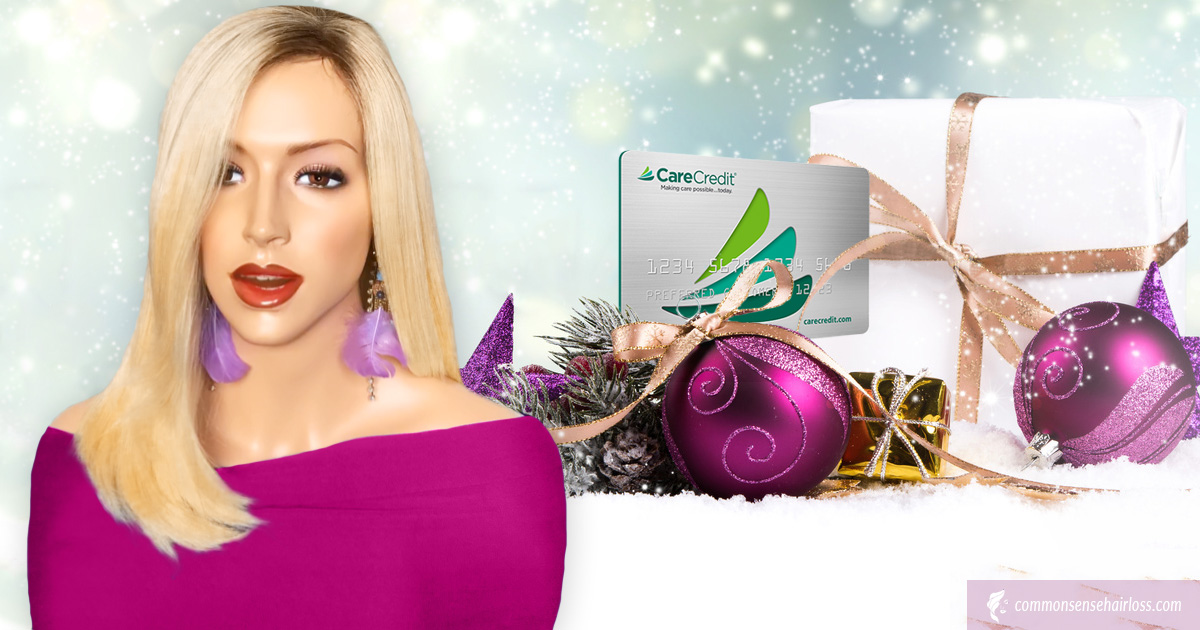 CareCredit is a health and wellness credit card that helps individuals get the financial help they need. So to support your evolving needs, we have integrated CareCredit as a payment method for your medical cranial hair prosthesis.
We all know how overwhelming medical costs can quickly get out of control. The CareCredit card is a convenient way to cover medical costs over time. Most importantly, you can pay off medical bills by their due date.
With its tailor-made financing, CareCredit allows you to be able to break up big medical bills into manageable monthly payments. Although our medical cranial hair prosthesis are not super expensive, you can use this as a method of payment.
We offer CareCredit as way for clients to finance their medical cranial hair prosthesis. This is an ideal solution when your medical insurance does not cover the entire cost of your hair prosthesis.
In contrast to traditional credit card, CareCredit offers no interest and reduced interest financing to qualified applicants. And this helps break up large medical bills into smaller monthly payments. However, depending on your specifications, our cranial hair prosthesis are handmade by Louticia Grier and comparatively affordable.
CareCredit works with your medical provider, that offers this medical card as a financing option. You can also apply for financing on their website for your medical cranial hair prosthesis. However, be sure that you have had your consultation with us first, before applying for financing.
No-interest financing if paid in full special financing. The borrower can avoid paying interest if payments are made on time.
Special financing offers may be less expensive than using a credit card or personal loan to pay medical bills.
In addition to paying for your medical hair prosthesis, you can pay for coinsurance, copays, deductibles and other medical costs. And with the current state of our nation battling the coronavirus, staying healthy inside and out is paramount. And when we look good, we feel good. Additionally, once you have applied, you can use it again and again at any location that accepts CareCredit.
Common Sense Hair Loss offers a free consultation and we'd love to speak with you. Meet our caring experienced staff in a private and discreet setting. We can discuss your unique hair loss situation, evaluate your insurance coverage, and answer any questions you may have.
You may also enjoy reading: 4 Ways To Enjoy Christmas & The Holidays During The Pandemic